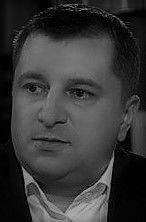 Dr n. med. Artur Zaczyński
Medical doctor, specialist in neurosurgery. Graduate of Medical University of Warsaw.
Interests: cerebrovascular diseases, spine surgery, nervous system injuries, oncology, medical rescue, brain computer interface (BCI), management in medicine.
He finished postgraduate studies of management in health care institutions and public health administration. He also attended postgraduate studies for Coordinators of transplantation of organs and currently he holds the position of hospital coordinator of collection and transplantation of organs as a representative of Poltransplant. On 14th September 2015, he defended his PhD dissertation in CMKP.
Author and co-author of numerous papers tackling issues of neurosurgery, spine surgery and medical rescue. For many years, he has been conducting lectures on Neurosurgery as a part of specialised training for medical doctors in CMKP. He worked in reanimation teams in the Regional Station of Medical Rescue in Warsaw and held the position of the coordinator of health care in the City Hall of Warsaw.
In 2009, he was granted a position of Medical Coordinator of the National Stadium in Warsaw. He was responsible for medical security during the construction of the stadium and during UEFA Euro 2012.
He has done numerous apprenticeships abroad, including: the Neurosurgery Clinic of professor F. Umansky in Haddasah Hospital Ein Karem in Jerusalem in Israel; the military hospital "Na Homolce" in Prague; hospital in Czech Budziejowice in Czech Republic; and Insel Hospital in Switzerland. He has also taken an apprenticeship within the Aesculap Academy in Brno. It included training of brain revascularization in strokes using surgical and endovascular techniques, and training of vascular surgery of brain in the University College Hospital Charité in Berlin, Germany.
In 2010, in Utrecht, he took part in a very unique, individual training on micro vascular surgery using laser technique ELANA under the supervision of professor C.A.F Tulleken.
He participated in trainings on spine surgery in the University College Hospital in Phoenix AZ (USA), Methodist Hospital in Houston TX (USA).
He participates in numerous domestic and international conferences about vascular brain diseases, skull base surgery, or spine surgery, including: conference in Sydney, in Marrakesh (as an author and co-author of works for the 12th and 13th World Neurosurgeons Sessions), in Rotterdam, in Prague, in Mediolan, in Alicante, in Audubon PA (USA), in Amsterdam, in Brussels, in Leiden, in Lisbon, in Florence, and in Tel Awiw.
Currently, he holds the position of the Head of the Department of Interventional Radiology and Vascular Examinations in Hospital Bródnowski in Warsaw.
He has attended the training of Good Clinical Practise (GCP) and obtained a certificate enabling him to participate in the clinical research in Poland and Europe.