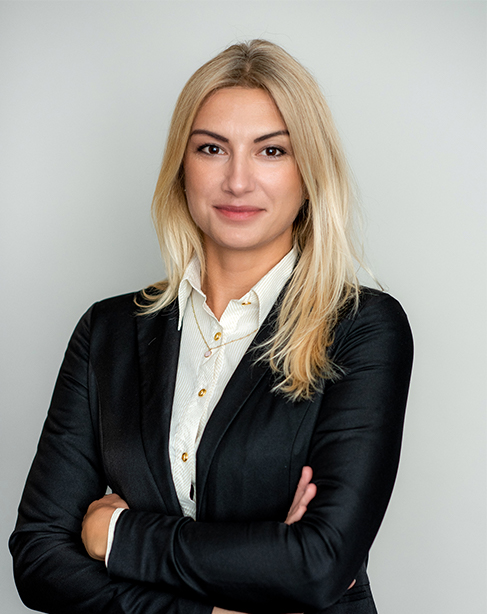 Dominika Taranko 
Director of the ZPP Energy and Climate Forum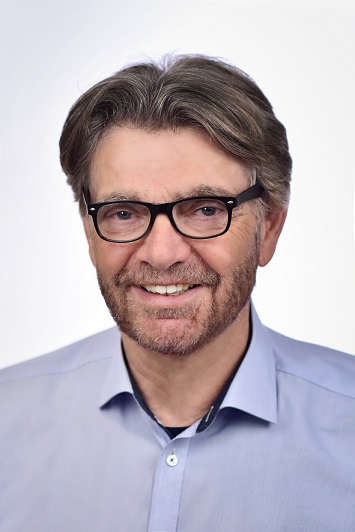 Włodzimierz Ehrenhalt 
Chief Energy Expert
Changes in the energy mix, decarbonisation, renewable energy sources, sovereignty and security, decarbonisation of the economy – these are topics that are prominent in the public debate. Their urgency is also reflected in legislation.
There is no doubt that energy is one of the priority strands of public policy today. That is why we are responding to this by establishing the ZPP Energy and Climate Forum. This is a platform on which we want to concentrate all our activities in the field of energy.
As part of the Forum's activities, we intend to publish expert documents and regulatory opinions and organise events at the level of Poland and the European Union as well as carry out projects and information campaigns.
The aim of the Forum is to work out – in cooperation with key stakeholders and experts – the most optimal solutions for a broadly understood energy policy, with particular emphasis on energy security and taking care of the competitiveness of the Polish economy.
The Director of the ZPP Energy and Climate Forum is Dominika Taranko, d.taranko@zpp.net.pl.
Feel free to contact us anytime.
MATERIALS:
POSITION PAPERS:
Appeal of the Union of Entrepreneurs and Employers to Senators of the Republic of Poland with regard to the "10H Act"
Position of the Union of Entrepreneurs and Employers (ZPP) on the protection of Polish industry against the increases in electricity and gas costs
Position of the Union of Entrepreneurs and Employers (ZPP) on Poland becoming independent of Russian supplies of primary commodities
Position of the Union of Entrepreneurs and Employers on the 'Fit for 55' package
Position of the Union of Entrepreneurs and Employers on the draft amendment to the Distance Act
Position of the Union of Entrepreneurs and Employers on the Polish nuclear power programme
Just Transition Fund – Polish perspective
Position of the Union of Entrepreneurs and Employers on rising energy prices


COMMENTARIES:
Direct lines – key to the development of the modern power industry
Summary of 2022 in the energy industry as a year of changes and challenges
Commentary of the ZPP on draft Regulation of the Council of the European Commission on the development of renewable energy as a key form of achieving energy independence of Europe
Commentary of the Union of Entrepreneurs and Employers on the Communication from the Commission to the European Parliament, the Council, the Economic and Social Committee and the Committee of the Regions. Digitalising the energy system – EU action plan
ZPP's commentary on desirable joint actions of European countries related to the energy threat
A ZPP commentary: The European taxonomy is staring into an abyss. It's own power generation sources based on atom and gas are today as important for Europe as before the war, if not more important
Commentary of the Union of Entrepreneurs and Employers (ZPP) on the proposal for establishing minimum gas storage obligations
ZPP Commentary: EU's climate goals come at a cost of deforestation


OPINIONS: 
Opinion of the Chief Energy Expert of ZPP: Worrying conclusions from the Conference of the Parties on the future of Polish renewable energy industry
Opinion of the Chief Energy Technology Specialist at the Union of Entrepreneurs and Employers (ZPP) on the place of oil and natural gas in Europe's modern hydrogen-renewable economy
Opinion of the Energy Expert of the Union of Entrepreneurs and Employers (ZPP): The prospects for the development of wind farms and photovoltaic sources in light of the laws currently under way
Opinion of the Chief Energy Technology Specialist at The ZPP: achieving energy autonomy requires additional legislative action
Opinion of the Chief Economist of the Union of Entrepreneurs and Employers on rising prices of raw materials for energy
Opinion of the Chief Expert on Energy of the Union of Entrepreneurs and Employers on the amendment to the Distance Act
Opinion of the Chief Expert of the Union of Entrepreneurs and Employers on Power Industry regarding the Energy Sector in the National Recovery Plan
Opinion of the Union of Entrepreneurs and Employers regarding the presented proposals for regulatory changes in the field of development of renewable sources in Poland
The condition of the Polish mining industry – the opinion of the chief expert of the Union of Entrepreneurs and Employers on energy


REPORTS: 
Conclusions from the latest ZPP report monitoring the EU-ETS market – the participation of speculators in this market is underestimated
Union of Entrepreneurs and Employers publishes a report on environmental protection
Poland urgently needs an Energy Doctrine
Energy prices threaten the competitiveness of the Polish economy – report by the Union of Entrepreneurs and Employers


MEMORANDA:
The role of RES in the post-war reconstruction of Ukraine
The new shape of the common energy market – the future of European energy
Memorandum of the Union of Entrepreneurs and Employers: Ukrainian energy infrastructure in the face of Polish-Ukrainian cooperation
Memorandum of ZPP on the plans to build a nuclear power plant in Poland
Memorandum of the Union of Entrepreneurs and Employers on European climate policy


PRESS RELASES:
Are we to expect a return to coal? What is the future of the Polish energy industry? – conclusions from the debate of the Union of Entrepreneurs and Employers


EVENTS:
Debate hosted by the Union of Entrepreneurs and Employers: Emission allowances trading, price bubbles and energy prices