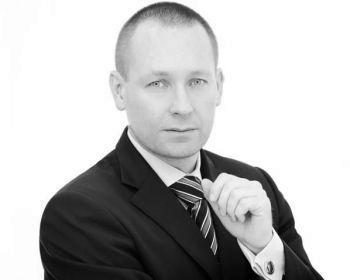 Mariusz Pawlak
Vice-chairman of ZPP, Main economist of ZPP, Parter, Lorek Pawlak Family Office
Expert in investments and management of assets. Co-founder of Lorek Pawlak Family Office – first family office like entity in Poland. It provides complex financial and non-financial services for wealthy families. It specialises in operations helping to insure the assets and to enlarge them.
Stock broker with investment advising licence (licence KNF No 2519). He worked in brokerage houses for many years. Since 1994 in Bank Handlowy in Warsaw in the Foreign Institutional Clients team, then in 1997 – 2002 in Societe Generale Securities Polska S.A. as an Institutional Equity and Derivatives Salesman. He gained experience in investor relations in IR Services Sp. z o.o. (CAIB Polska Group) working as a Head of Investor Relations, and as a Partner in MMT Management Sp. z o. o. Currently he holds the position of vice President of Lorek Pawlak and Co Sp. z o. o.
In PKN Orlen S.A. he was a Management Advisor for financial and economic affairs, and a Manager of the Department of Control of Operations. In Polimex-Mostostal S.A. he was a Project Manager in Mergers and Takeovers Office. In Presspublica Sp. z o.o. (publisher of Rzeczpospolita and Parkiet) he hold the position of vice President for Operational Affairs. He was also a vice President of private equity found in Infinity Capital S.A.
Not-affiliated member of supervisory boards in stock exchange listed companies: Platforma Mediowa Point Group S.A. (as a chairman of audit committee). In the past he was a member of supervisory boards of: Black Lion NFI S.A. (member of audit committee), Hawe S.A. (vice- chairman of the supervisory board), IKS Solino S.A., Apator S.A. (member of audit committee) and Arteria S.A.
Graduate of the Faculty of Management of Warsaw University