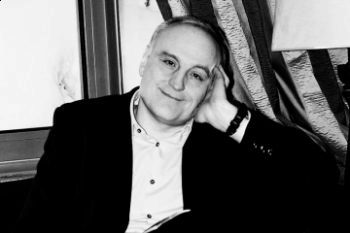 Zbigniew Sulewski
Member of the Supervisory Board of ZPP (Trames)


Head Manager of Trames Zbigniew Sulewski – company dealing with editorial services, public relations, sponsoring, consulting and trainings.
Graduate of the Department of Law and Administration of Warsaw University.
Author of numerous press articles. Journalist and editor dealing with investigative journalism, economy and European integration. He has done many interviews with leading representatives of Polish and foreign business, with politicians and people managing the economy of the country. He is often present in the media (mainly in the local media) as an expert in the field of economy. He cooperates with Adam Smith Centre as a media and development of economically backward areas advisor. Manager of the Wschód Program – program dealing with cooperation with countries of Eastern Europe.
Originator and organizer of economic section in "Kurier Poranny" – journal in the north-east Poland. Initiator and chief editor of "Świat Alkoholi".
He has been rewarded with "Ostre Pióro" (TN:Sharp pen) of Business Centre Club twice. The reward has been granted for "promoting in his work values of entrepreneurship, supporting free market and disseminating economy education"
Fascinated in sport, media, film, theatre, history and tourism.