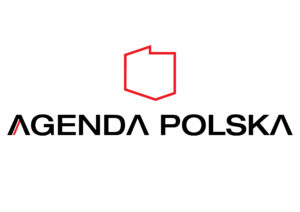 Union of Entrepreneurs and Employers in cooperation with Warsaw Enterprise Institute runs the Agenda for Poland Program. The aim of the program is to prepare: strategies of development of Poland, systemic solution and specific-areas-based on repairs of law.


CONSTITUTION

On the eve of the 99th anniversary of the National Independence Day, the environment of the Union of Entrepreneurs and Employers together with Warsaw Enterprise Institute presented the first version of the Project of the Constitution of the Republic of Poland.
The project has been prepared under the management of professor Robert Gwiazdowski. The final version of the document was presented at the 100th anniversary of the Independence Day.
Project of the Constitution of the Republic of Poland

4 GREAT NATIONAL AGENDAS


SYSTEMIC SOLUTIONS

Ready:

SPECIFIC-AREAS-BASED SOLUTIONS


We showcase publicly presented projects developed by our community:

If you are interested in cooperation within the program, please contact:
Jakub Bińkowski
Board Member and Director of the Law and Legislation Department
e-mail: j.binkowski@zpp.net.pl
phone: 22 826 08 31